We bet our parents never imagined that we could make money from streaming video games. Let alone earn enough to pay the bills and buy designer items. But thanks to digitalization and the modern economy, we gamers can now make a lot of money from our favorite games. 
Although there are more ways than one to make money from our hobbies, this article focuses on how you can make money from streaming your games. 
After this article, you'll realize that streaming video games is a good side hustle that marries passion and profit. Hey, maybe you'll even consider doing this full-time after realizing how much you can make every month! 
Here are 8 ways you can make money from streaming video games: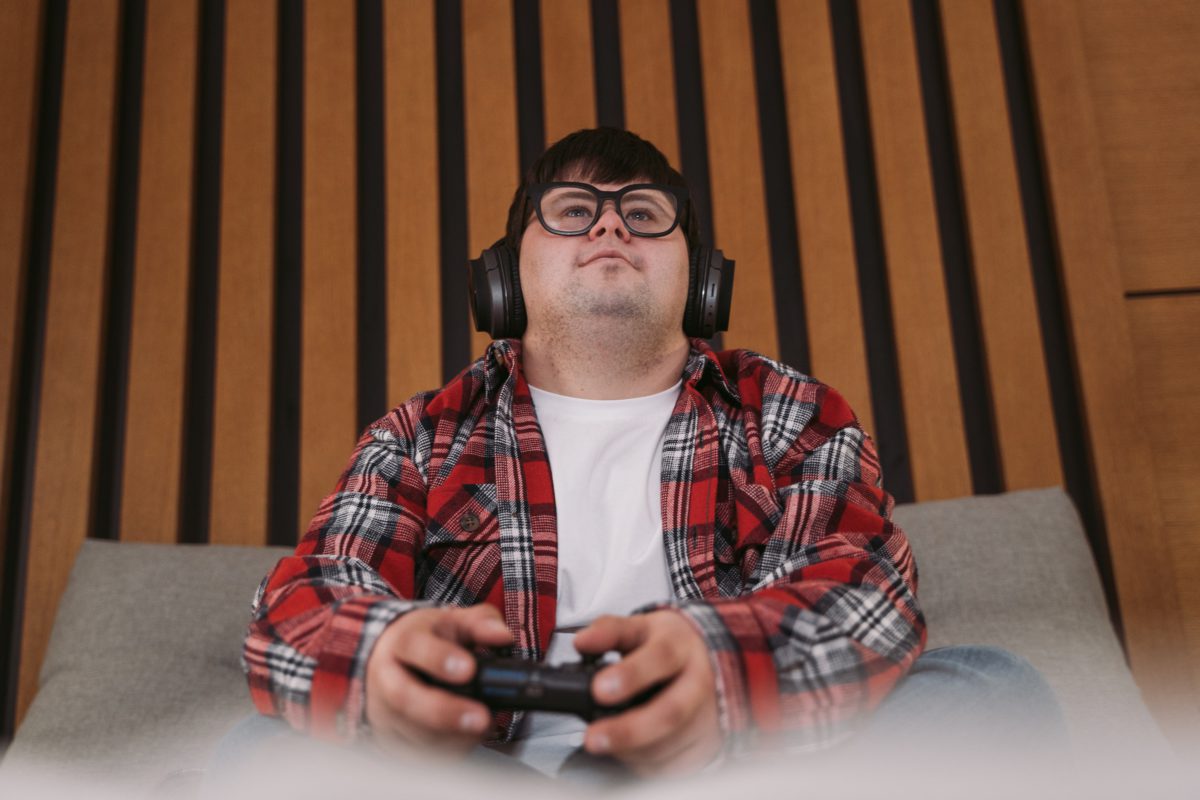 Option#1: Donations from your audience 
Donations are tokens streamers earn when their viewers, subscribers, and fans give money to them as support. It's the most common way to make money from streaming because it's also the easiest. There aren't a lot of requirements to start getting donations, so you can start earning them as soon as you start. 
There are a lot of ways to start soliciting donations from your viewers. One is by sharing your Venmo or PayPal information so they can send their tips directly to your account. The upside is that you won't have to share a portion of your proceeds with a platform – all the money you make goes straight to you. 
Another way you can earn donations/tips is from the built-in features in streaming sites. 
If you're streaming on

Twitch,

you can earn from

Bits,

a currency subscribers buy and use to cheer on you. Each

Bit

you receive during your stream gives you $0.01. 

If you're on

Facebook,

viewers can buy

Stars

to show support to streamers they watch. You'll earn $0.01 for every

Star

sent to you during the stream. 
If you want to earn donations/tips from streaming apps, you'll need to meet a set of criteria and register for their program. 
Option#2:Affiliate programs 
Another way to earn money from streaming games is through affiliate programs. Affiliate programs are like sales commissions. You promote a certain product using a custom link on your profile, then if your viewers buy, you get a commission from that platform. 
One of the biggest affiliate programs available is Amazon Associates where content creators can put affiliate links to products on their profiles and stream. Then when subscribers buy that product, the streamer earns a commission from the whole purchase, not just that product. 
Aside from Amazon Associates, many e-commerce platforms and brands offer affiliate links to people with a good reach. 
Getting an affiliate link is usually free. And you can earn up to 30% commission from your affiliate links. 
Option#3: Subscriptions
Popular streamers with a large following tend to be eligible to earn from their subscribers. These people tend to have built a solid following and are willing to pay for a subscription to their content every month. 
But what do subscribers get? Typically, streamers create different rewards and perks exclusive to their subscribers. In Twitch, subscribers can access unique emoticons on chat and badges on their names. They also enjoy ad-free viewing and access to exclusive content.
Aside from Twitch subscriptions, streamers can also set up their own subscription program on platforms like Patreon. Here, they can create customized exciting perks for their subscribers like regular shoutouts, play-with-me opportunities, and many more.
Option#4: Advertising Revenue 
Another way streamers make money from streaming is advertising revenue. These are shares from the ads that show up on their channel/stream. These revenues are paid directly by streaming platforms like Twitch, Facebook, YouTube, etc. 
Ad revenues heavily depend on how many viewers you have because these companies pay you based on the number of people they reach. So if you have 100,000 viewers every time you stream, then you can earn tens of thousands every month as well. 
For you to be eligible for advertising revenue, you must have a minimum number of followers, regular viewers, and a certain number of uploads. Some platforms would require additional metrics before they include you in their ad-sharing programs.
Option#5: Sponsorships and Partnerships 
Big-name streamers like Ninja, xQc, and Fuslie attract big-name sponsors as well. Since they have a large audience following them and watching their stream, big brands want to capitalize on their success. 
Brands want to use their popularity and credibility to sell their products. That's why they sign these streamers to endorsement deals for their products. 
Sponsorships can be very lucrative, especially if you have a good reputation within the community and a large following base. Brand sponsorships for the top gamers and streamers can reach hundreds of thousands of dollars. 
Option#6: Merchandise 
If you have a devoted following on your stream, another way to make money from streaming creating your own merchandise. You can sell shirts, caps, hoodies, mugs, mousepads, or whatever to your tribe of followers.
However, out of all the ways to earn from streaming, this one is the riskiest because you'll have to invest your own money in inventory. And if your merch doesn't fly, you'll be sitting on a lot of unsold products. 
This is also the most time-consuming because you'll have to create a design, work with manufacturers, and handle the distribution. It's like you're running an actual physical business. 
Option#7: Coaching
If you're a professional gamer or atop the rankings on your game, another way you can make money from streaming is offering your coaching services to your subscribers who want to take their game to the next level. 
You can open a coaching program and take in students in a one-to-one capacity. Teach them all your tricks and secrets, so they can climb up the rankings faster. Offer to even feature them on the stream, so they can gain more exposure. You can charge a couple of hundred dollars every month for these lessons. 
If that's not your style or you're too busy as it is, you can opt to create a course, record your lessons on video, and distribute it as video-on-demand coaching. Sell it for $49 or so and take in more clients without working too much!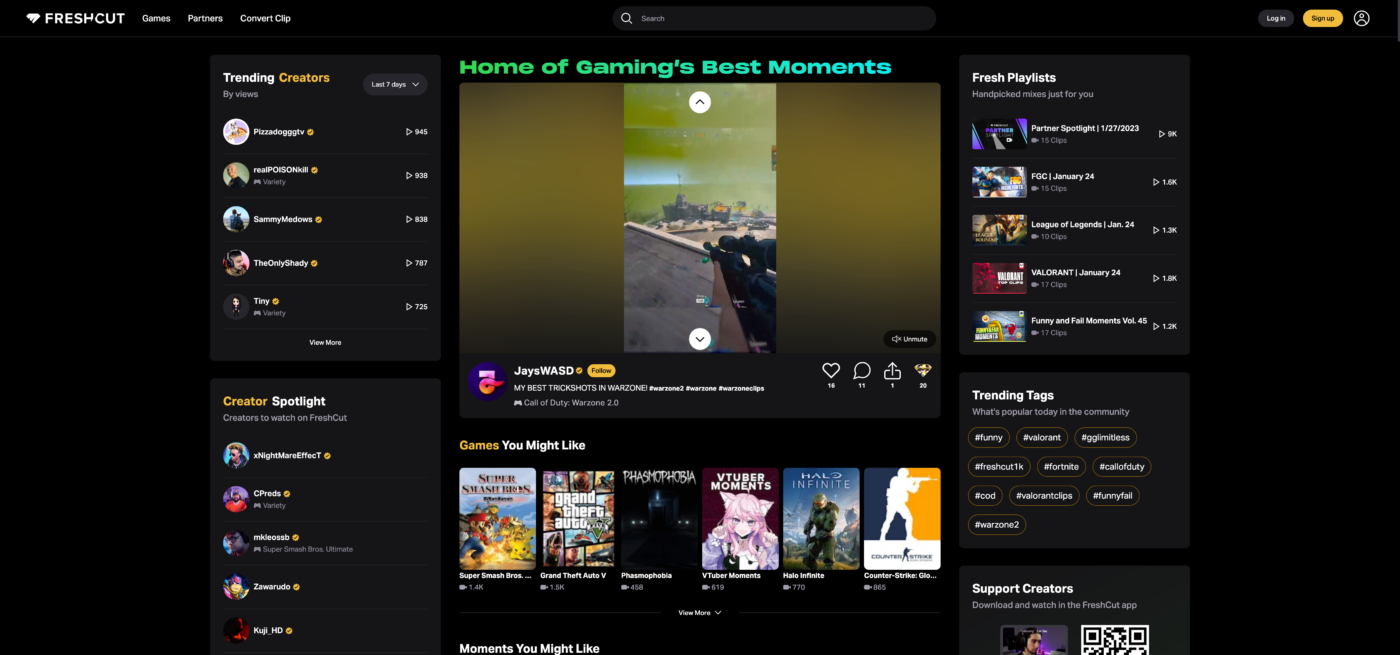 Option#8: Uploading your highlights to FreshCut.gg
Do you want to know a secret not a lot of gamers and streamers know, yet? 
You can earn money by posting your game highlights on FreshCut.gg!
Here's how it works. FreshCut.gg is a platform that rewards both gamers and viewers for their actions. By uploading your clips and getting reactions from viewers, you can earn their token $FCD. Then, you can exchange this token on crypto exchanges and turn it into real money. 
You can learn more about it at: https://freshcut.gg/
How much can you earn from streaming your games? 
There are a lot of ways you can earn from streaming your games, especially if you can succeed on more than one platform. 
To give you some context on how much you can earn, let's look at what streamers earn from Twitch. 
According to Streamer Facts, here are the potential earnings of streamers based on their number of viewers per stream: 
Streamers with 5 to 10 viewers can earn as much as $200. Those averaging 50 viewers can earn up to $750 a month. Those with 100 get as much as $1,500 monthly. And those with 10,000 can earn upwards of $30,000 every month. 
So can you earn a lot from streaming? Definitely! Buy you'll need to build a large audience before you can turn this into a full-time job – and that takes a lot of effort. But you know what they say, "ANYTHING'S POSSIBLE!"