Streamers can rejoice! One of the bright sides to the Metaverse coming about is the fact that streamers, content creators, and artists have a reduced need for highly technical skills to create powerful messages, thoughts, innovations, and art. 
Simplifying the fundamentals of creation into direct push-go formats allows streamers, creators, and artists to go further with their content. What we're witnessing today is a complete digital immersion experience.
An Unending Hunger For Entertainment and Experience
We've come so far. From board games and comic books to virtual reality headsets, super-realistic graphics on video games and avatars, the search for the next big thing just never ends.
The same thing goes for content. The once booming TV and Film industries are now sharing their spotlights with streaming platforms such as YouTube, Netflix, Twitch, and Facebook. Aside from movies, TV shows, and vlogs, game streaming has been one of the most-watched content.
The CoVid 19 pandemic inevitably boosted the need for more entertainment. It also kick-started the trend of socializing online. Although applications and platforms like Zoom, Facebook Watch, and interactive online games are already present pre-pandemic, the quarantine period pushed people to face not just the 'new normal' but the future that will be.
Nielsen actually reported almost a 75% increase in the cumulative weekly time spent with streaming videos from the second quarter of 2019 to the second quarter of the following year! Now. should we be confident that the entertainment and experience available today is enough to satisfy us in the future? Of course not, and giant entertainment companies have started working to aid that hunger. Introducing…the metaverse.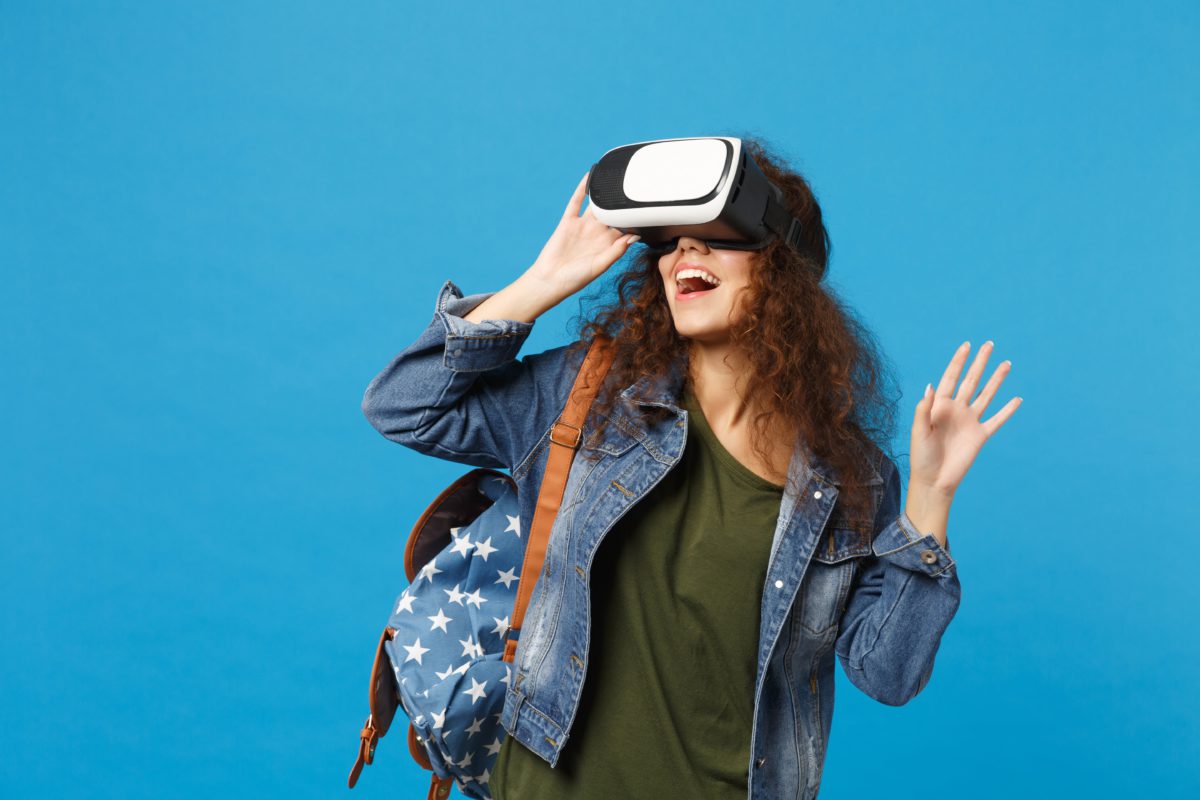 Metaverse, Taking the Term 'Bring People Online' To Another Level
If you keep up with the news, you'll know that Facebook recently renamed itself Meta. They define themselves as a social technology company. In a sense, this is what the metaverse is all about. It's using technology to bring people together and to let people jump from one online world to another in a heartbeat. It is an online virtual world ( and soon to be a hyper-real alternative world) that uses 3D holographic avatars, virtual reality, augmented reality, and all that good stuff to create this universe where everything is possible.
Moreover, Meta gives us a glimpse of metaverse:
…you'll be able to do almost anything you can imagine — get together with friends and family, work, learn, play, shop, create — as well as completely new experiences that don't really fit how we think about computers or phones today
…you will be able to teleport instantly as a hologram to be at the office without a commute, at a concert with friends, or in your parents' living room to catch up.
…your TV, your perfect work setup with multiple monitors, your board games and more — instead of physical things assembled in factories, they'll be holograms designed by creators around the world.
Yeah, you can read that again. I myself did not fully grasp it the first time!
Of course, we cannot give all the credit to the Facebook metaverse. Companies and gaming developers have started their own journey to the metaverse. In fact, if you played Minecraft, Roblox, or even Fortinine, you already had a taste of it. 
Skins and other customizable features to make game characters look like players are baby steps we're taking to the metaverse. In-game, virtual concerts featuring famous artists were successfully held as well. One of the key features of metaverse that is now taking place is our ability to create our own in-game world, build houses or anything we desire, and go visit others. 
The Promise of Metaverse To Streamers
Metaverse will change the way we look at streaming. There's no limit to what can happen and how futuristic the streams will be when we finally reach the metaverse. 
Creators can soon make content with whomever they want without any limitations. It's not going to be the usual video collaborations we see, but we can soon watch our favorite streamers being in the same room at the same time – no matter how far they live from each other.
Audience interaction will never be the same. Imagine how close we can be with our favorite gamers. The possibility of being present in esports competitions will not be limited by our phone screens anymore. 
How Close Our Avatars Are To Seeing Each Other
Facebook metaverse seems to lead the way in this journey. They claim to be the company that has the most dedication for it. In his letter, Mark Zuckerberg expressed his plans for the upcoming metaverse, but no matter how much money and energy they give, the complexity of this idea will take time.
Zuckerberg estimates about five to ten years before metaverse and its key features become mainstream. Come to think of it, 10 years is not that long. It's amazing to dream about how much the next decade offers us, and what kind of world awaits us!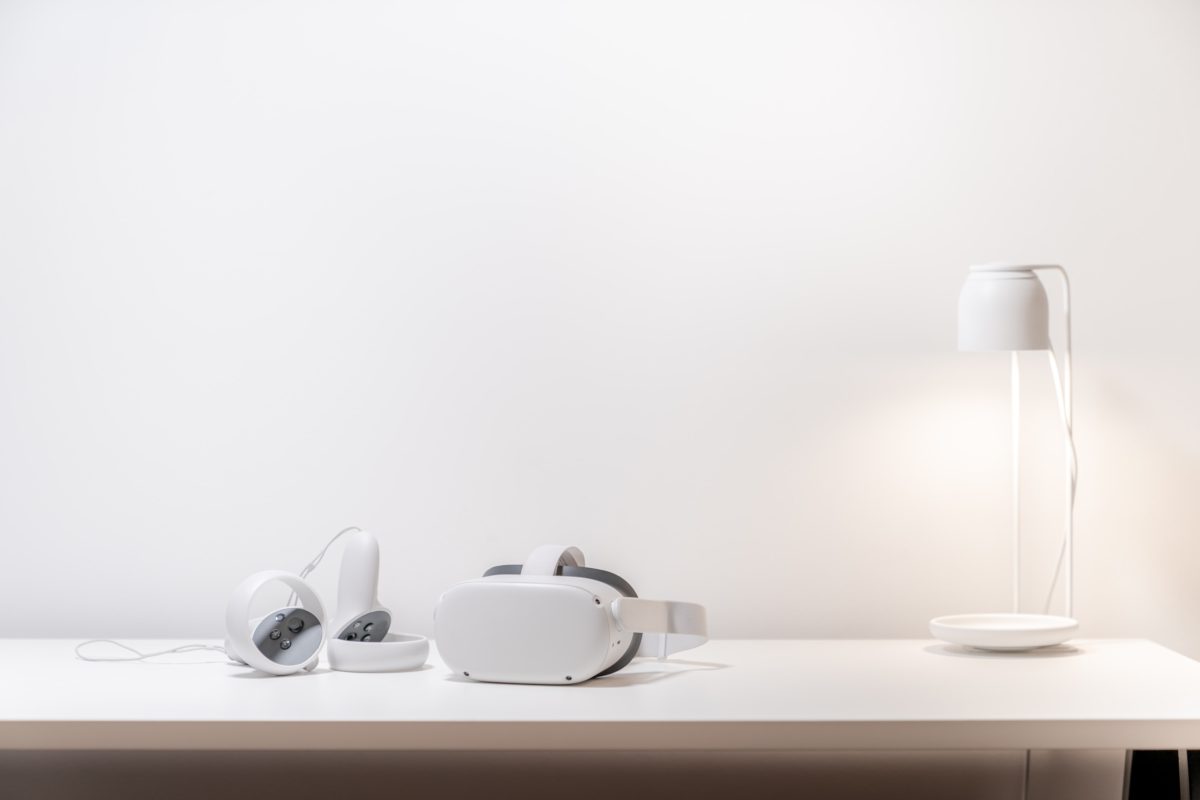 What Does This Mean For Streamers
Streamers should really take Facebook metaverse seriously. The days of entertaining audiences through playing live behind a computer are already counted. What's there to expect as a streamer?
Streamers should not see this as another challenge to learn complicated and exclusive technology, the developers will take care of that – the goal of the metaverse is to simplify and make content creation more realistic.
What's waiting for streamers is a whole universe of opportunity to do what they can and to do more, These are just some possibilities we think metaverse will bring:
No Muss No Fuss Streaming
Facebook metaverse will not be exclusive for techy people. That will never be the goal of it. While most companies focus on how people interact with technology, Meta is all about creating the technology that will bridge people to easily interact with each other. That said, a 'plug and play' interface should be included in Meta's plan. 
An Extension to Physical Experience
Imagine having a meet and greet with your audience, or wanting to play the newest online game with your streaming buddy, the time and money you need to do it today will not be needed in the future anymore!
The metaverse will also be an active economy on its own. Who knows what businesses there will be? More merch can be sold, more skins, and more features there is to discover.
Unlimited Content 
Whatever you can think of, it's possible with the upcoming metaverse. This means streamers can create content with just about anything, not just gaming. Creators can also reach a much wider audience compared to today. The connection between audience and streamers will not just include streaming time, but hanging out and deeper interactions are possible.