A multi-channel presence in one click
Your portfolio, all in one place.
Stop wrangling metrics in multiple places, start focusing on improving. Connect everything from Twitch to TikTok to create your portfolio for brands to see.
Get started - it's free
instant feedback
Better analytics, to put you back in control.
We're more than just pretty charts and tables. With one glance you can easily see what you can improve on, and where you're sitting against other creators globally.
Get started - it's free
something smart
No more manual reporting.
Automatically pull in results straight from your channels without the fuss and hassle of having to dig around and create reports manually.
Get started - it's free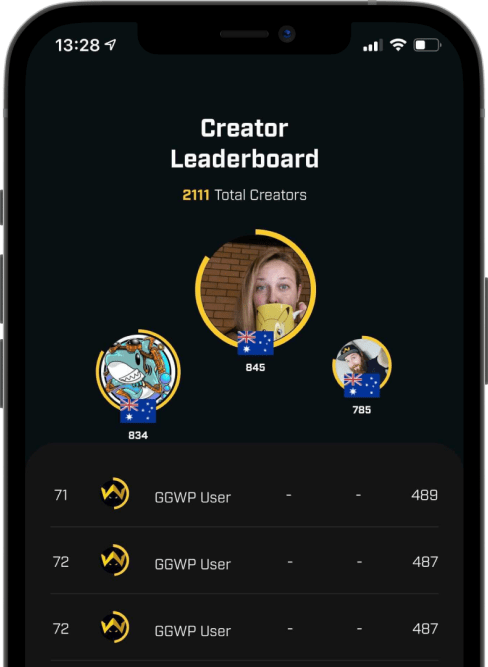 A dashboard of key metrics
Get a full overview of your performance accross several channels from a detailed and helpful dashboard. The best thing? These metrics have been validated by brands.
Email digests
Get an overview of each week's performance straight to your inbox, with actionable insights that you can use to improve tomorrow.
All your favourites in one place
Monitor multiple social media channels from Twitter and Facebook to Twitch and Tiktok all in a single dashboard. You can view aggregated data or data for individual channels.
Engagement benchmarks
Always know where you stand in the grand scheme of things, so you can strive to improve and grow as a creator.
Hundreds of happy users 😊
GGWP Academy helped me to set up my branding and refine my content. This led to my first sponsorship.

@NJcheeselive
A much needed App. Full of valuable information. I never run out of knowledge.
@Emkay_tv
This helps me to learn faster and gave me a good base to start with. This helps me to avoid typical mistakes.
@Jonzzy
Try this app to find help with any topic that you need to grow. Great to use when you need professional advice.
@Prawln
This is such a great tool.I knew that I was on the right path from the get-go
@Sammyfosgaming
This education will save streamers the same time I wasted through trial and error. Now I can find opportunities.
@NJcheeselive