Press 'E' – For Education
You and I, we have a hunger to learn – it's in our blood. Joining the Academy, gives you access to a suite of pre-built training modules crafted by the gaming gods themselves.
We've mastered how to get into esports and gaming like a grandmaster.
From gameplay to personal branding, learn to monetize your audience, no matter where you're starting from.
Oncefamous Gaming
"This is so unique. It triggered me to think about what I could have done. I can't wait to get my hands on this."
Training ModuleStreaming
Goal Setting
Training ModuleBeginner Streaming
Personal Branding
Training ModulePro
Streaming
Social Media Marketing
Track Goals on Your Path to Success
Are your goals specific, measurable, achievable, realistic and time specific? The process of setting goals doesn't have to be hard. We'll help you to set goals and keep track of them for the highest chance of success. It's all in the palm of your hand.
Be #Authentically You
Coming Soon
We're not about that Kardashian life. Our influencer marketplace is built with algorithms that take your reach, education and social standing to match you with relevant brands eager to grow with you
Trust in the system. Let's build your influence and authority as the pro you were destined to be.
Ready, set, play!
Go beyond game recaps on the sidelines and unlock the secrets to monetizing your passion. Let's make some magic together – it's free.
Ready to join the party?
As a member of GGWP Academy, you'll have access to our expert training materials, private resources, and exclusive online webinars to help you level up your gaming skills.
Access to your first 40 beginner video training content
Access to beginner supplementary blog content
Access to affiliate campaign opportunities with brandsComing Soon
Pro
Recommended
Unlimited access to all video training content

Access to premium supplementary blog content

Access to private community on Discord

Access to one-on-one mentorship opportunities

Access to exclusive opportunities with brandsComing Soon
Don't Keep 'em Waiting.
Join _ZoeTwoDots, Hyp3rstrike, AnnaPlayz_ and SolitaireYTG in the evolution of your gamplay.
We promote upcoming pro gamers with the platform to educate, earn and level-up to be recognized as a full-time professional gamer, with sponsorships and endorsements.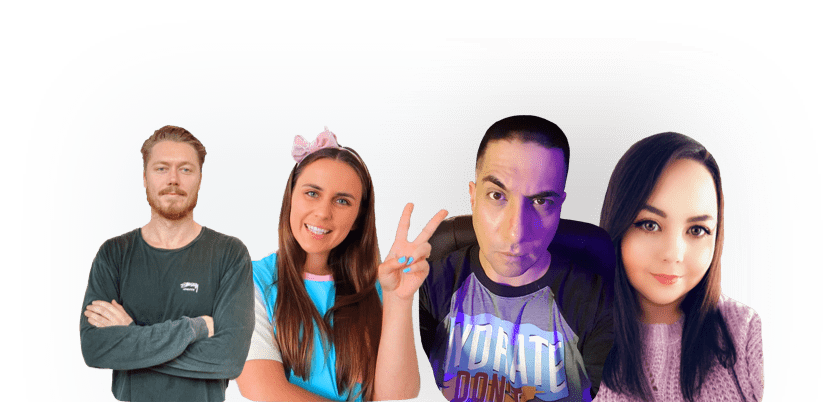 Want To Work With Us?
Our team are the leaders of esports training. We thrive on building players, as much as we do growing GGWP Academy.
Esports is an industry with rapid growth in viewership. From 250 million fans in 2016, to 1.57 billion in 2019 – this is the place to put your brand first.
We've partnered with brands such as Esports Management and Mogul who have supported gamers in front of an audience big enough to fill Los Angeles.